Garlicky, buttery and chilli shrimps on sourdough avocado toast. What's not to like?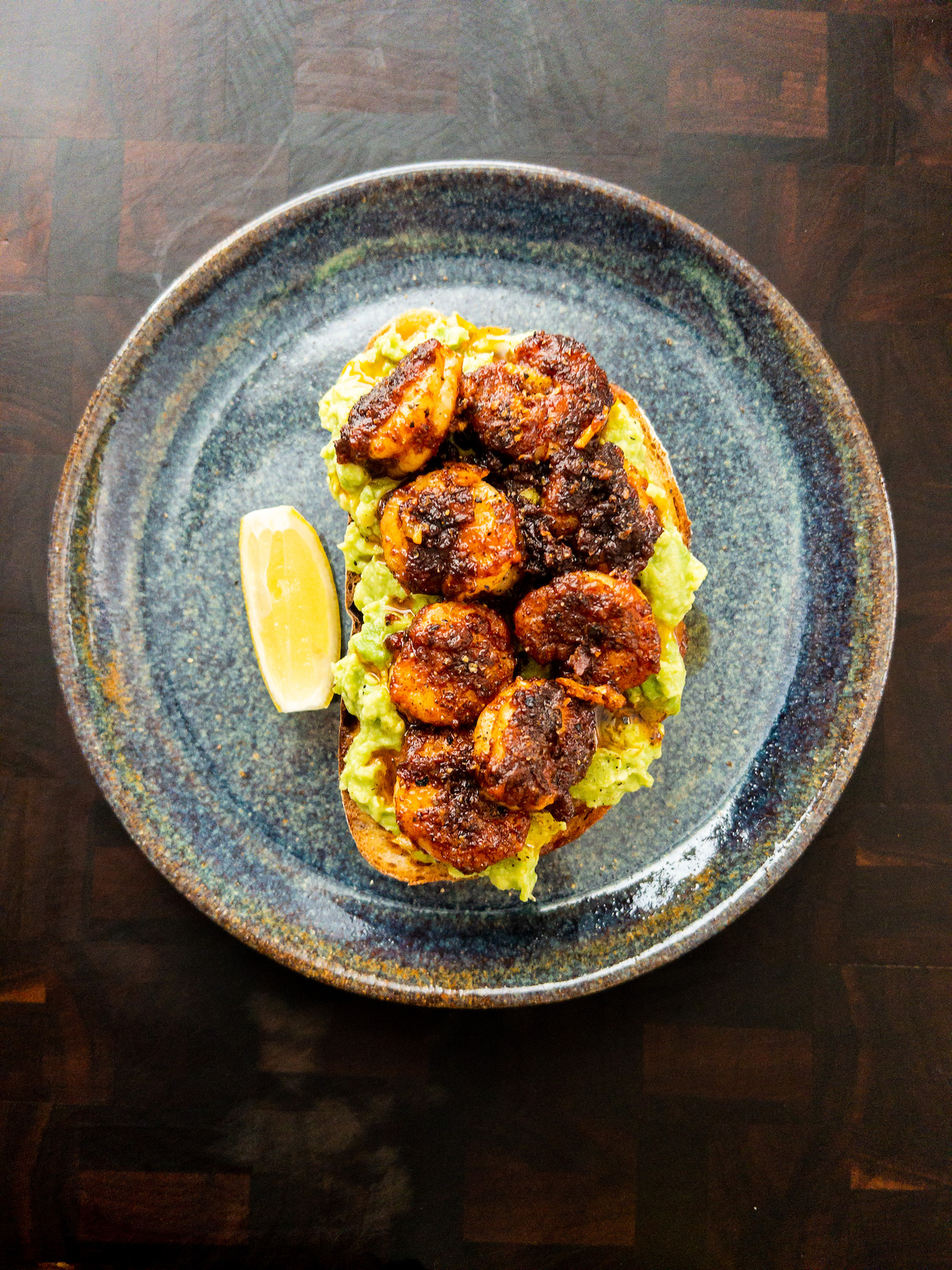 I've wanted to do a shrimp avocado toast recipe for a while now. So when my friend posted a pic of Hawaiian garlic shrimps from a food truck, I had the perfect inspiration. Tradition Hawaiian garlic shrimps have the shell left on and are served with rice. You'll get a ton of flavour doing that, but I didn't want to have to deal with shells on my avo toast 🙂
If you don't have shrimps, prawns can certainly be used instead. Whichever you use, be sure to devein them; not just because veins are the digestive tract filled with 'dirt', they will make your cooked shrimps crunchy and ruin the flavour. If you buy peeled shrimp they may well already have been deveined.
Print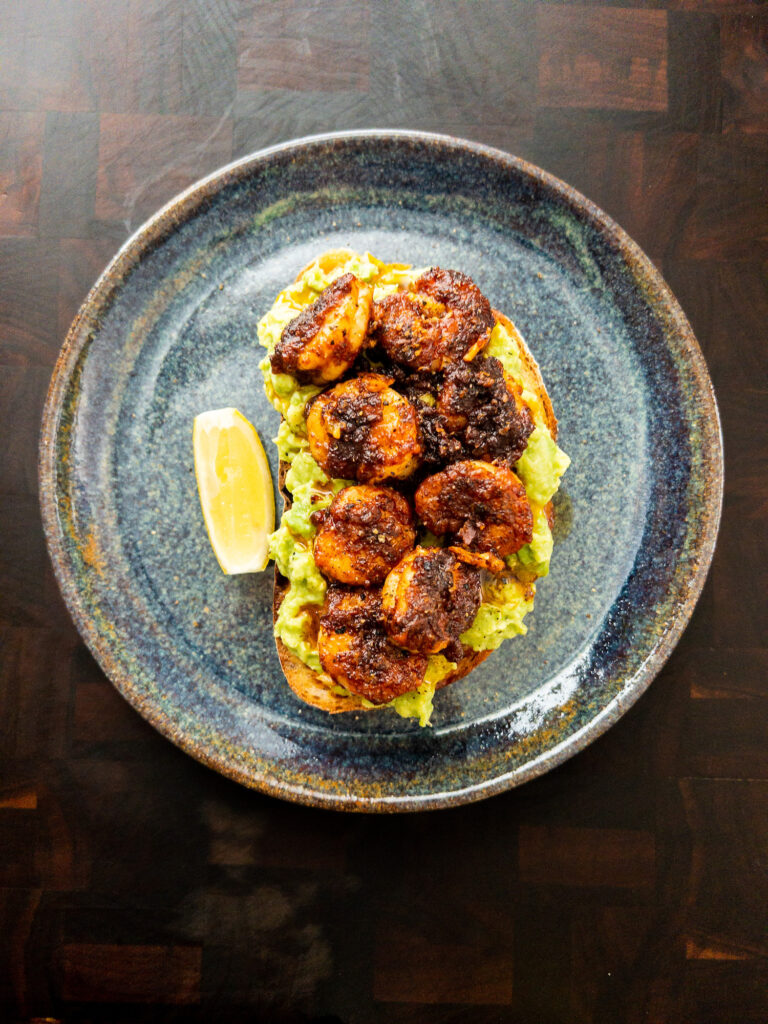 Garlic Shrimp Avocado Toast
Garlicky, buttery and chilli shrimps on sourdough avocado toast. What's not to like?
Total Time:

15 minutes

Yield:

1

1

x
1

slice sourdough

1

avocado

150

g

peeled and deveined shrimps (or sub for prawns)

1 tbsp

mochiko rice flour (or regular flour)

2 tsp

paprika

1/4 tsp

cayenne

1 tsp

salt

5

cloves garlic (minced)

2 tbsp

unsalted butter

1 tbsp

olive oil

1

lemon
Instructions
Mash your avocado in a bowl with 1/2 tsp salt and juice of half the lemon. Set aside.
Pat the shrimp dry.
In a bowl combine the flour, paprika, cayenne, 1/2 tsp salt. Add the shrimp to this bowl and set aside.
Bring a pan to a medium heat and add the butter. Once melted add the minced garlic and cook until golden brown, which will take around 3 to 4 minutes. Transfer the garlic to a small bowl and set aside.
Get your bread toasted.
Without cleaning the pan, get it back on a medium high heat. Add the olive oil and then the shrimp. Cook for 2 minutes on each side until they have some nice colour.
Add the garlic back in to the bowl and cook for a further 1 minute.
Butter your toast, top that with the smashed avocado and then the shrimp. Season with a bit of black pepper if you fancy it and serve with a slice of lemon.
Prep Time:

5 minutes

Cook Time:

10 minutes