These are the poshest 'chips' you'll ever have. My favourite potato recipe. They take 12 to 14 hours, but hands-on time is around 30 to 60 mins, depending on how fast you work. Well worth it if you want to impress. Make sure you have these at least once in your life.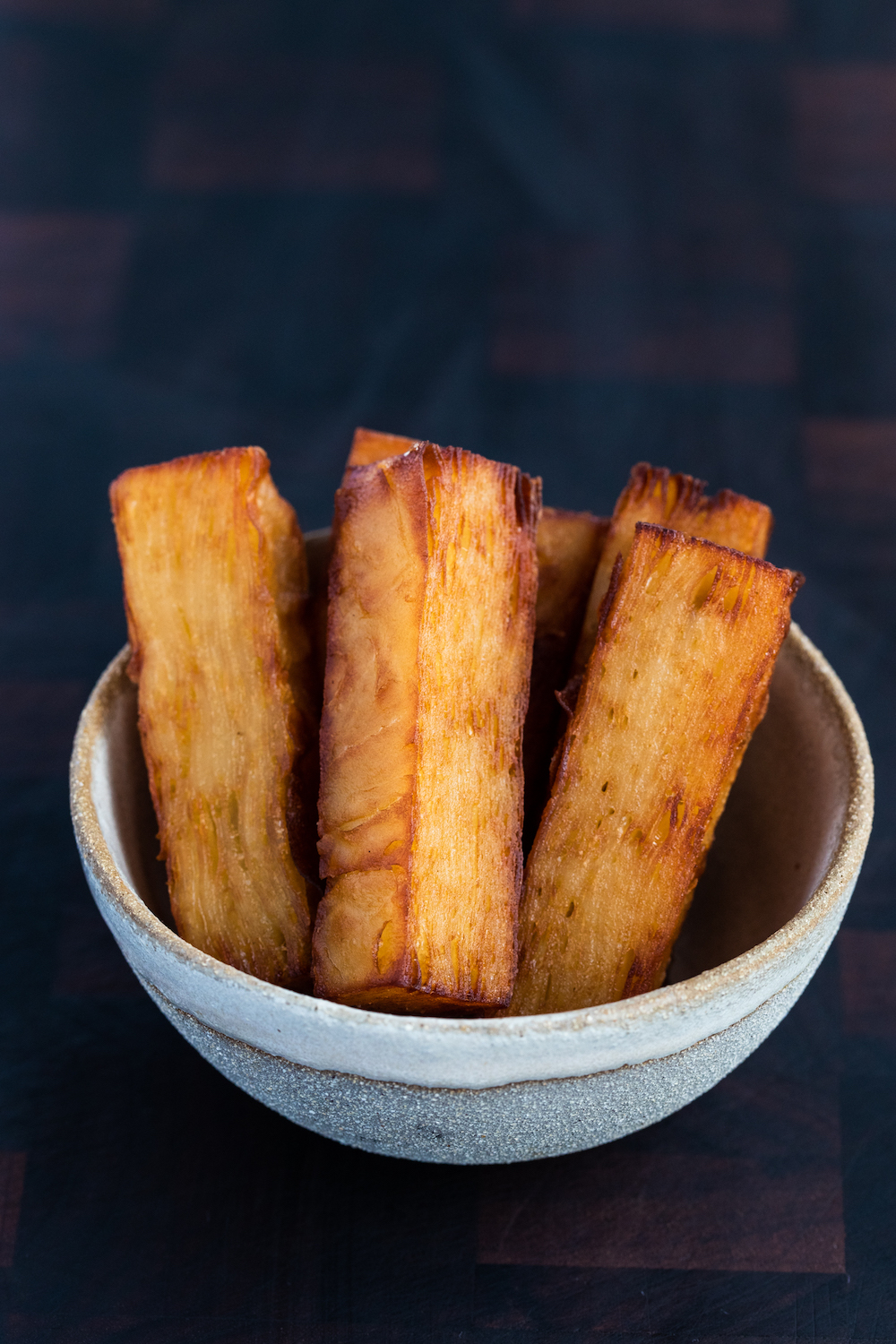 OK, so we're probably taking a bit a a departure from the 'healthy' food I like to post. We're solidly in the comfort food realm.
They are similar to potato terrine, made into posh chips. I made a slight change to the recipe by reducing the salt from the original recipe which can be found in The Quality Chop House cook book.
The Quality Chop House is a gem in London if you're ever visiting. The Confit Potatoes are the stuff of legend. But if you can't visit any time soon, at least you can make them at home.
I first featured these in my video for Hollandaise sauce. They are sublime dipped in Hollandaise, but I'd also encourage you to make the mustard sauce in the recipe below. It's crazy good and is what they serve it with in the restaurant.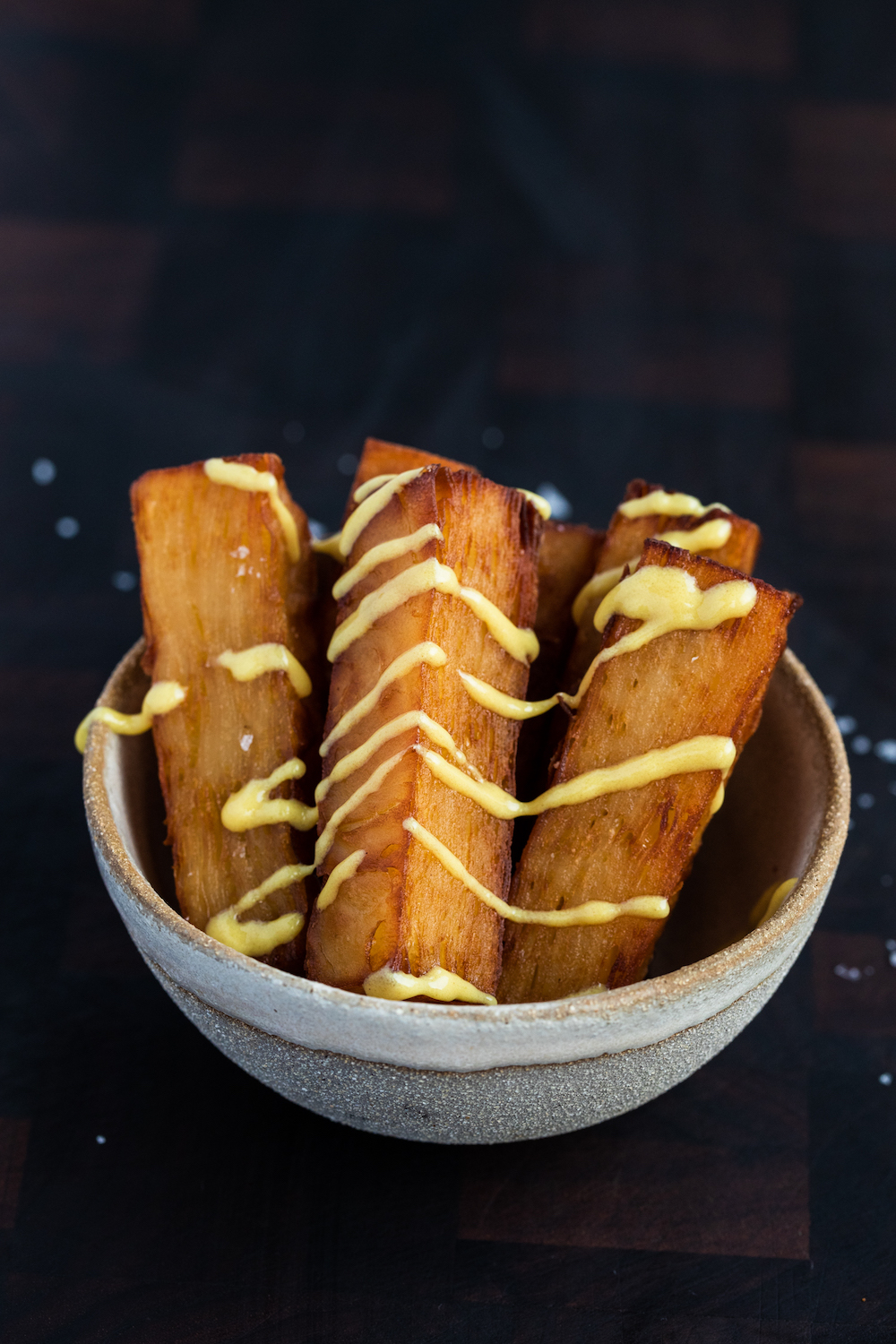 Tip for making Quality Chop House Confit Potatoes
I like to use a light olive oil for frying (not a delicate extra virgin oil), rather than seed oils or any vegetable oil. This is because of the health concerns of seed and vegetable oils.
Using two terrines the same size for this is a great idea; You'll make it in one and have the other to support a weight to press down on top.
Like to use loafs tins that tend to have straighter edges, rather than sloped edges. This gives more of an even rectangle to cut into your 'chips'.
For rosemary confit potatoes mince a couple of stalks of rosemary (picked from the stalk) and mix in with the potato slices and fat before they go into the terrine.
Print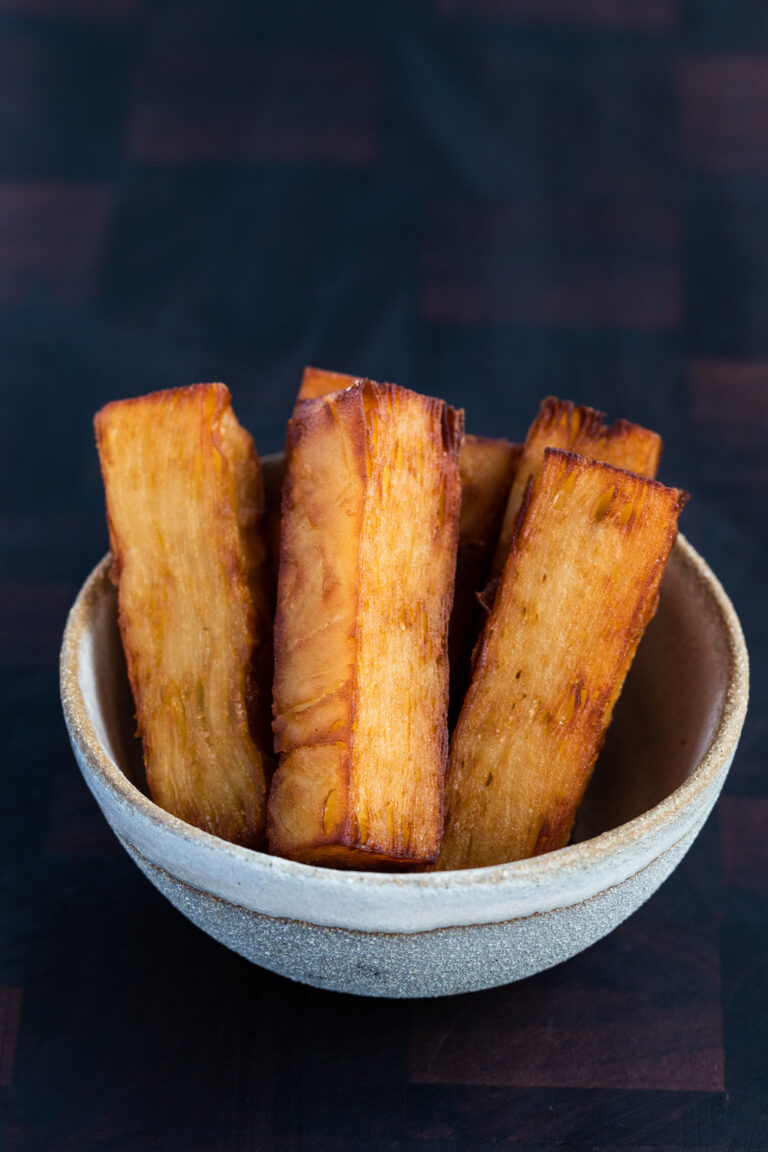 The Quality Chop House Confit Potatoes
These are the poshest 'chips' you'll ever have. They take 12 to 14 hours, but hands-on time is around 30 to 60 mins, depending on how fast you work. Well worth it if you want to impress. Make sure you have these at least once in your life.
Total Time:

15 hours 30 minutes
For the confit potatoes
1

kg

Maris Piper potatoes

125

g

duck fat

2 tsp

salt
Light olive oil for frying
Maldon salt (to taste)
For the mustard dressing
215

g

Dijon mustard
Juice of

1/2

lemon

1/2 teaspoon

cider vinegar

185

ml

light olive oil or avocado oil
Instructions
Preheat your oven to 120 degrees Celsius (250 degrees Fahrenheit). Line a 1.7l terrine or loaf tin with baking parchment.
Peel the potatoes and use a mandoline to slice them very thin. Don't go so thin they break up in the mandoline. They should be translucent enough to see your finger tips through when you hold them. You can also use a food processor with a slicing blade. Don't wash the potatoes; we want all of the starch in the dish. Transfer to a large bowl.
Melt the duck fat and pour over the potatoes in the bowl. Add the salt. Combine everything, separating out the individual slices as you go.
Start to build up the layers of potato in the pan one slice at a time. This is the labour of love part, but I find it to be very satisfying. I like to focus on the outside edges, otherwise the middle can quickly build up disproportionately, leaving the edges sagging.
Cover the top with parchment and place in the oven to cook for 3 hours, until completely tender.
Allow to cool and then place (ideally) the same tin on top, with some kind of weight on top of that. I use a large meat/burger press, but tins of food can work too. You could also cut a piece of card to the size of the tin, cover that in baking foil and then put weights on top of that.
Place in the fridge overnight to compress.
The next day, gently remove from the tin (the parchment will be wet, so can tear easily), releasing around the edges with a knife if need be.
Lay on a chopping board and cut into your desired size of chip. If you have any offcuts where you squared off edges, keep those as they make amazing salad toppers.
Heat your oil in a heavy pan to 190 degrees Celsius (375 degrees Fahrenheit) and deep fry for 4 minutes until they are croissant-brown. You'll need to do this in batches. Sprinkle with Maldon salt and serve with the mustard dressing (or hollandaise).
Author:

Prep Time:

12 hours

Cook Time:

3 hours 30 minutes

Category:

Comfort Food

Method:

Oven baking

Cuisine:

French
Nutrition
Serving Size:

4 potatoes

Calories:

448

Sugar:

2.6 g

Sodium:

2105.1 mg

Fat:

32.2 g

Carbohydrates:

35.4 g

Protein:

3.8 g

Cholesterol:

25 mg
Keywords: quality chop house confit potatoes
Confit Potatoes Meaning
What does it mean to confit potatoes? To confit means to cook slowly in fat. The original function of this was to preserve foods, whether it's meat, vegetables or fruit. It just so happens it produces incredible favours and is now a staple technique of restaurants around the world.