These slow cooked chipotle chicken egg wraps make the perfect lunch. Make a double batch of the chicken for the next day, to have on top of baked sweet potatoes.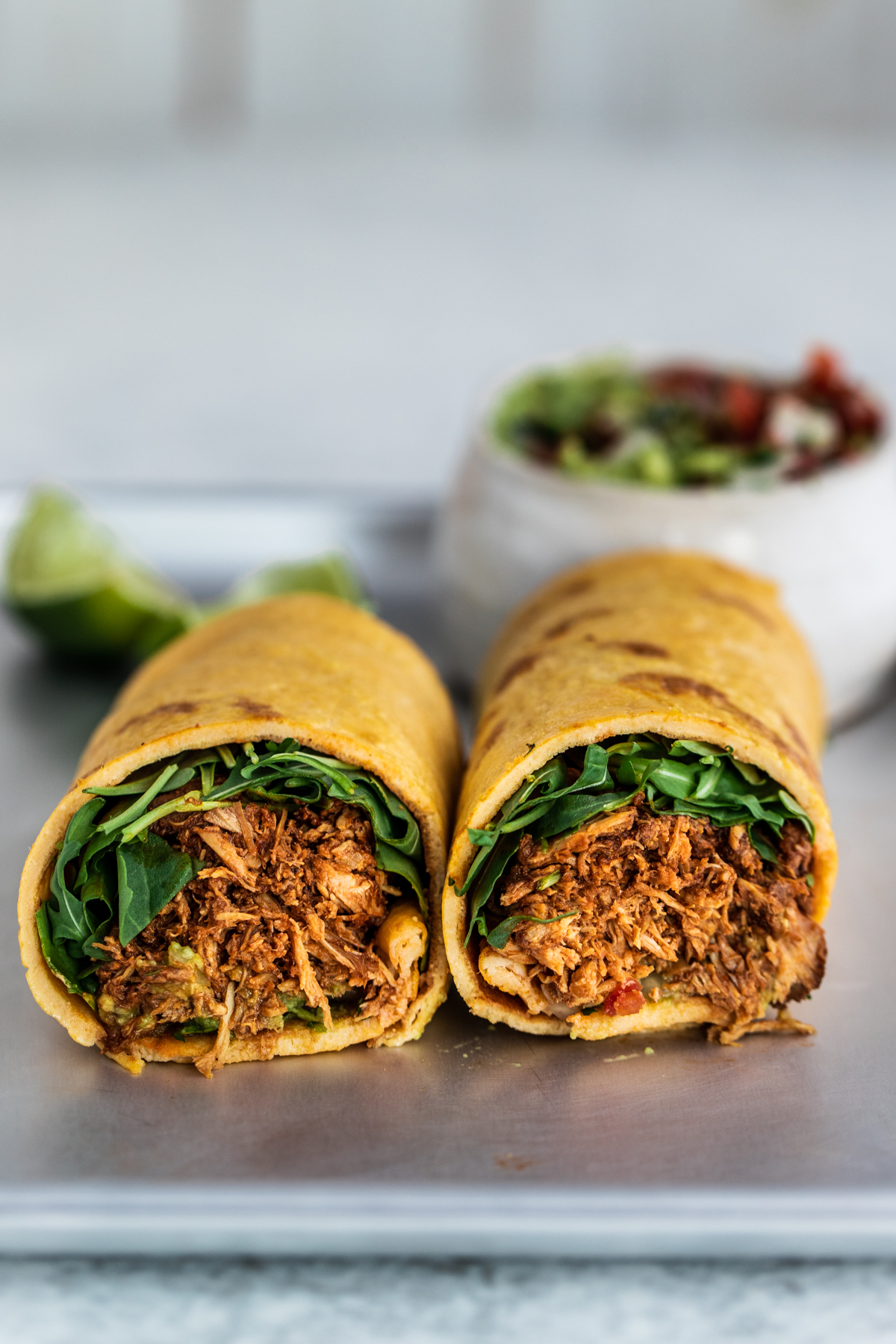 Slow Cooked Chipotle Chicken
Whenever we make the slow cooked chicken we make two or even three times the recipe. It's great the next day on baked sweet potatoes, or even in soft tortillas as tacos. You can even cook up some rice to go with the chicken and make a fantastic little lunch box meal. Seriously good.
Let's get into it.
Egg Wraps
I can't say enough good things about these beauties. Never has nourishment been so tasty! Just three ingredients in the wraps. Really easy to make, gluten free – because it's just egg, coconut flour and salt – and they keep for a couple of days, so you can make a few extra for tomorrow.
So this winning combo of slow cooked chipotle chicken is minimal fuss, not many ingredients, is extremely nourishing and can be prepped ahead of time. Oh, and I think I mentioned the leftover chicken is a lifesaver to have in the fridge if you need to put a quick meal together.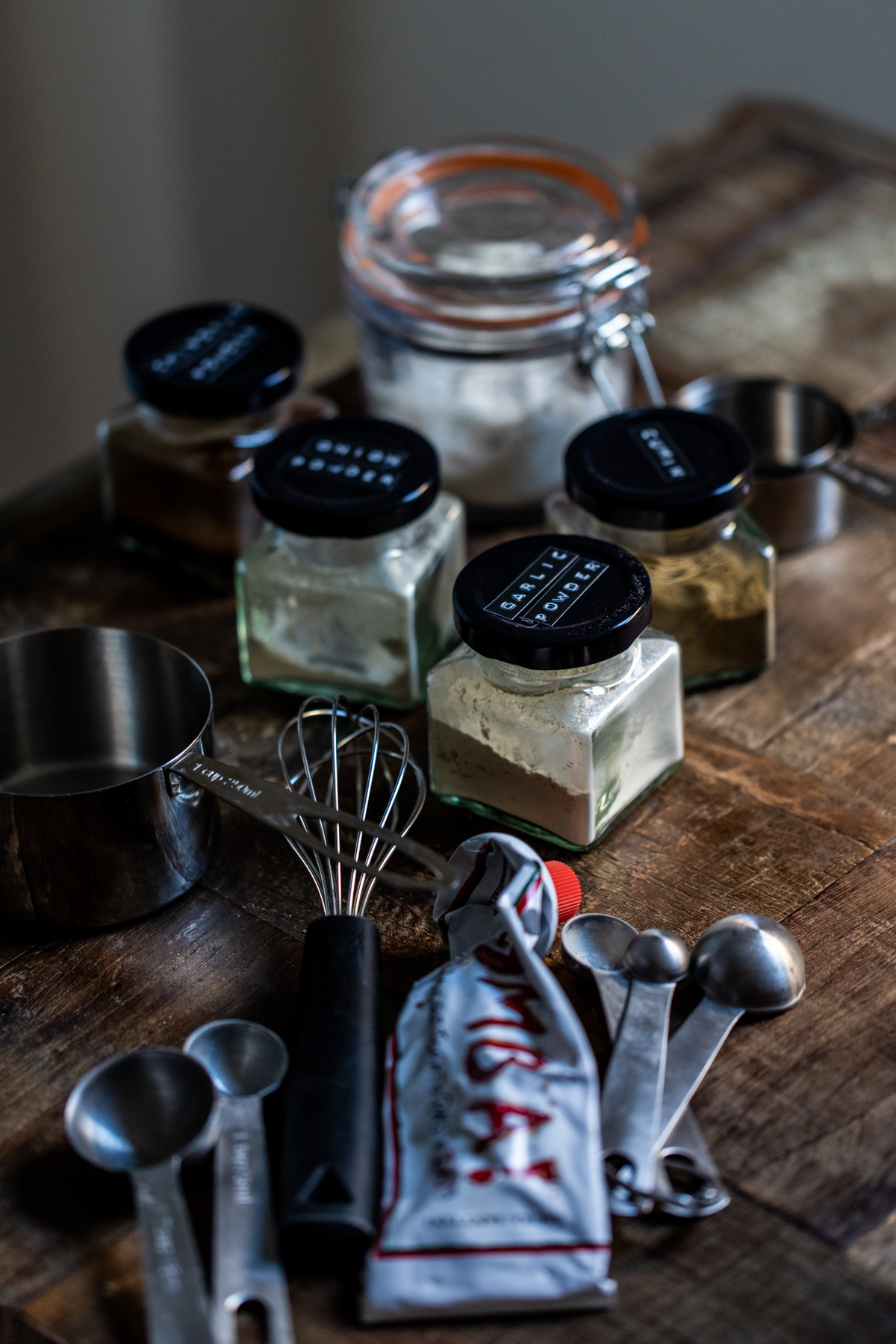 How to Make Slow Cooked Chipotle Chicken Wraps
Here are some tips for making these wraps. You'll find the full recipe below, ready to print off.
If you get particularly juicy chicken breast you may end up with a lot more liquid in the slow cooker than you see in the image below, especially if you cook on low. Don't worry! Once you've shredded up the chicken all of that extra juice will just be soaked up.

This does make the ideal lunch, but it's also so great for dinner. It'll take less than 10 minutes to get everything in the slow cooker, then you can put it on for 6 hours and set it to keep warm when finished. That way you'll come home to the beautiful smell of chipotle chicken. All you'll need to do then is make your egg wraps and you're good to go!

To keep it simple I've made the recipe just the chicken, egg wraps and some rocket (arugula) leaves. If you really want to go crazy, add in a little guacamole, sour cream and salsa or pico de gallo.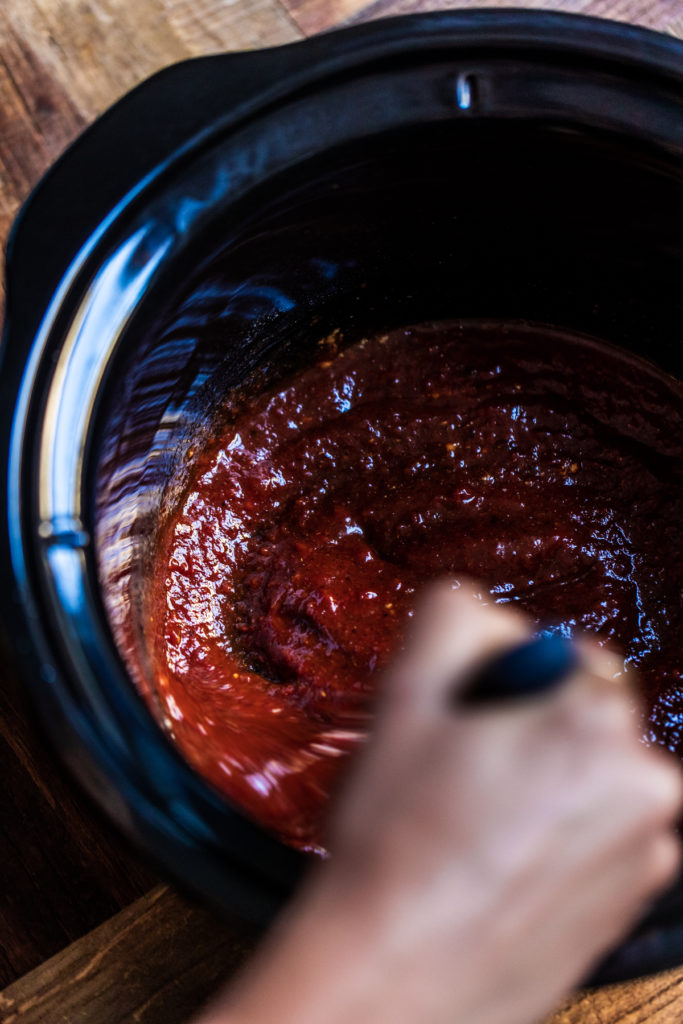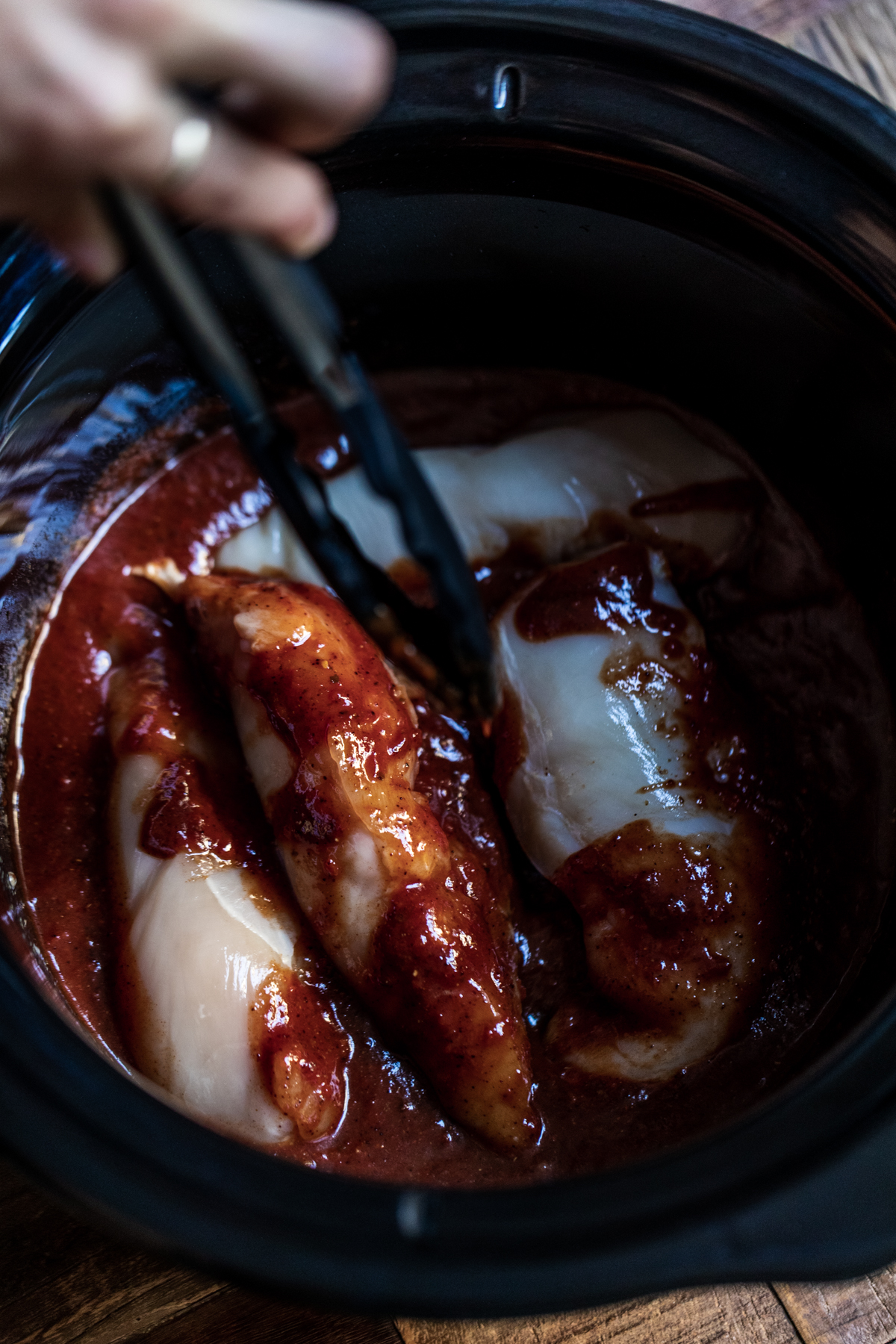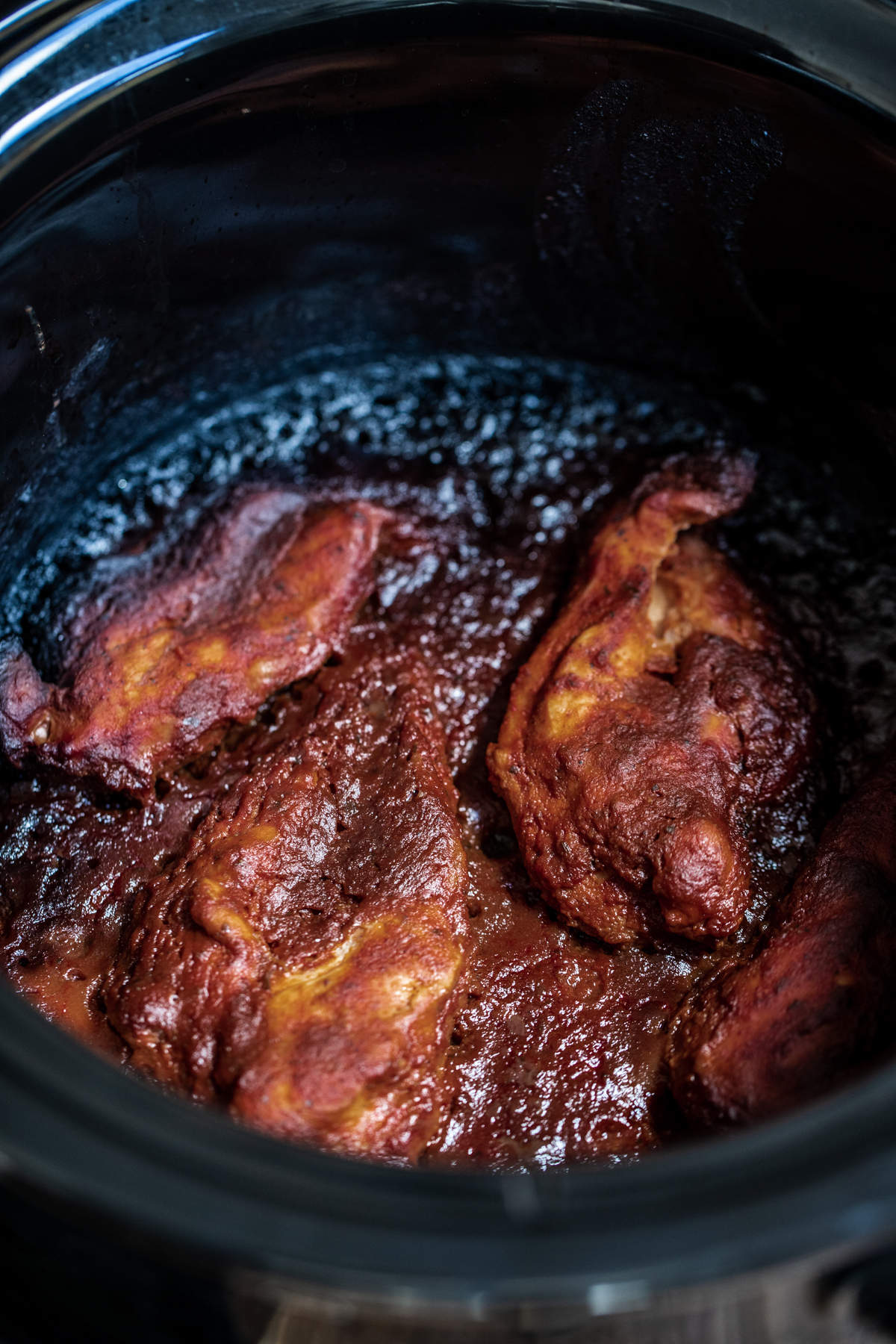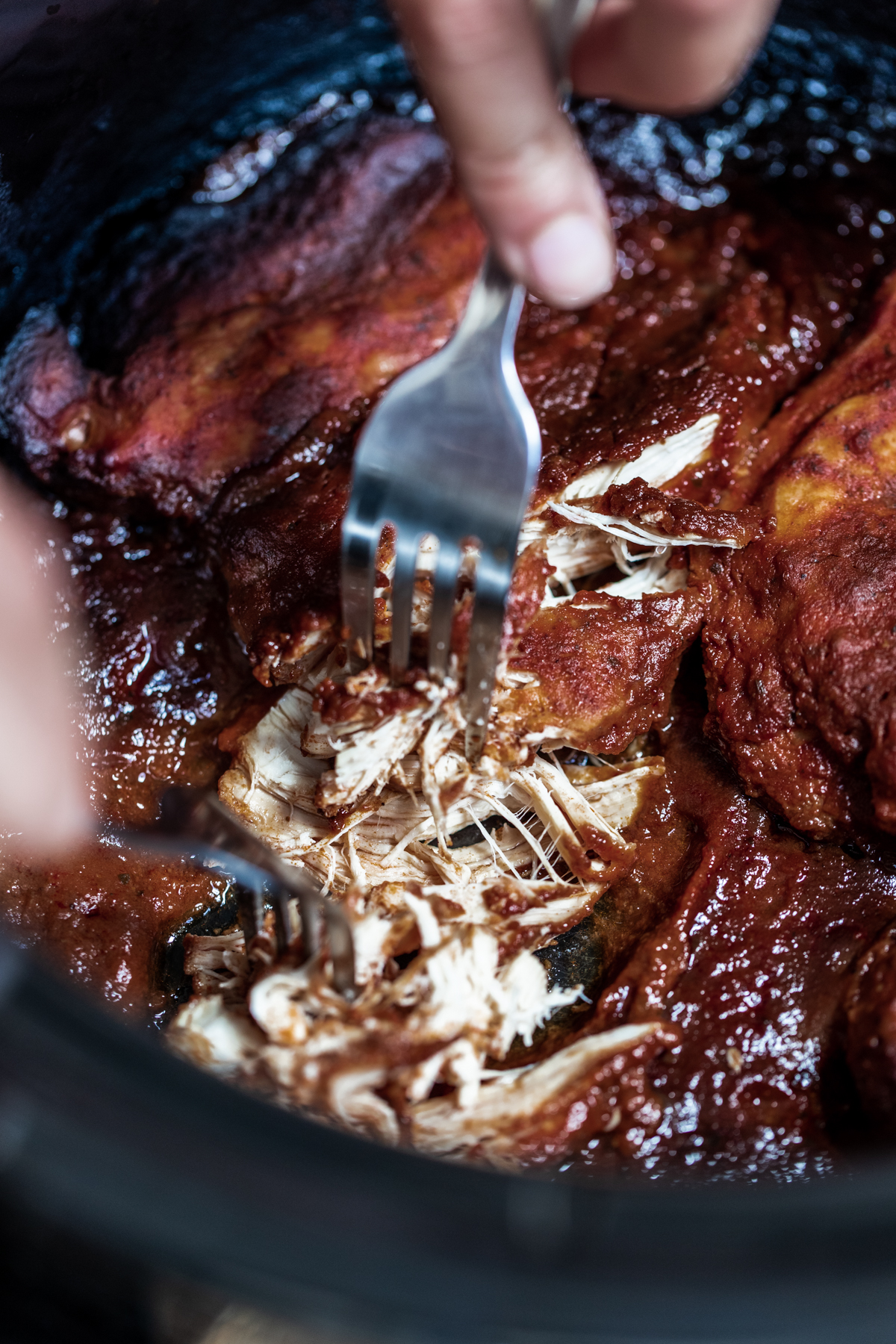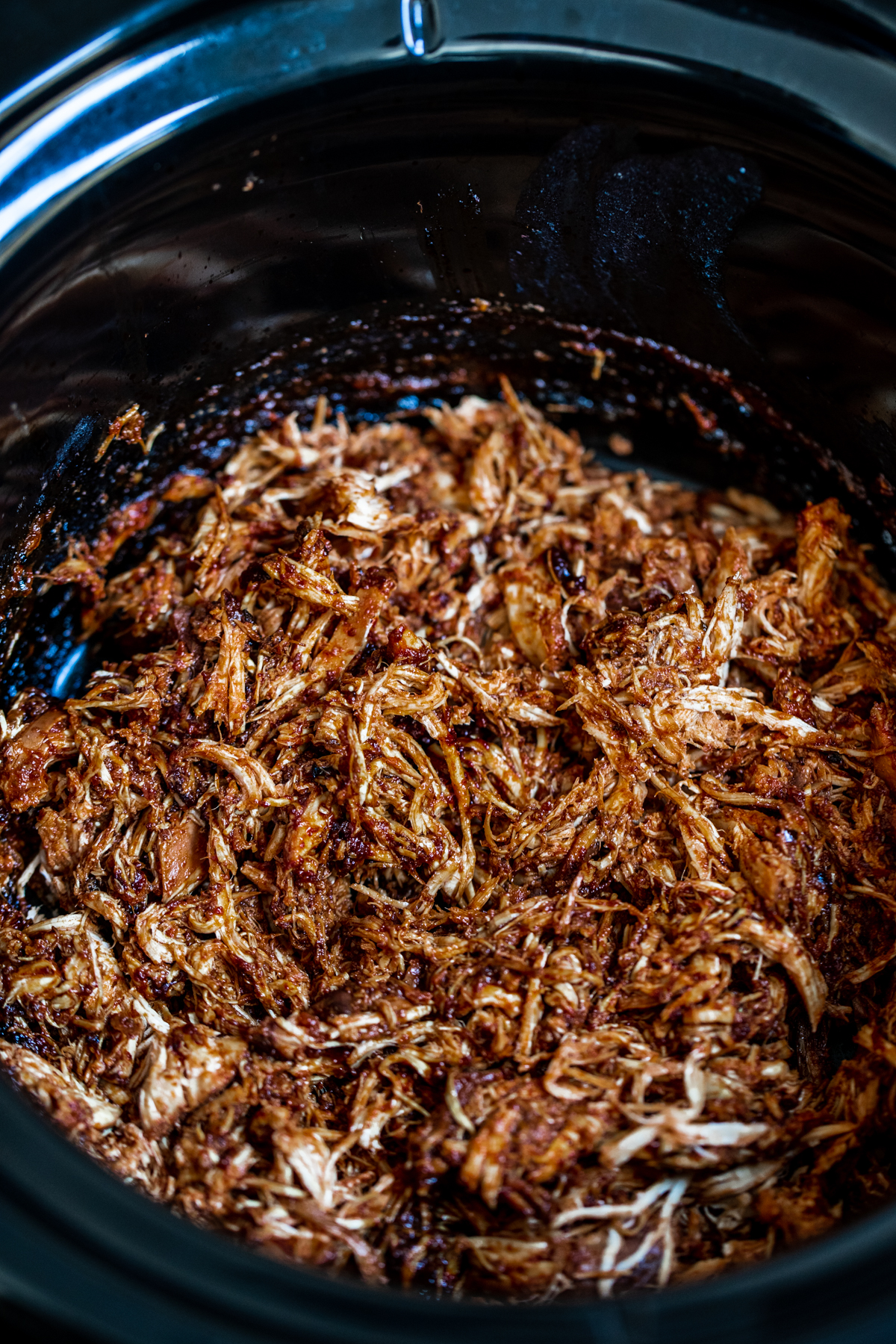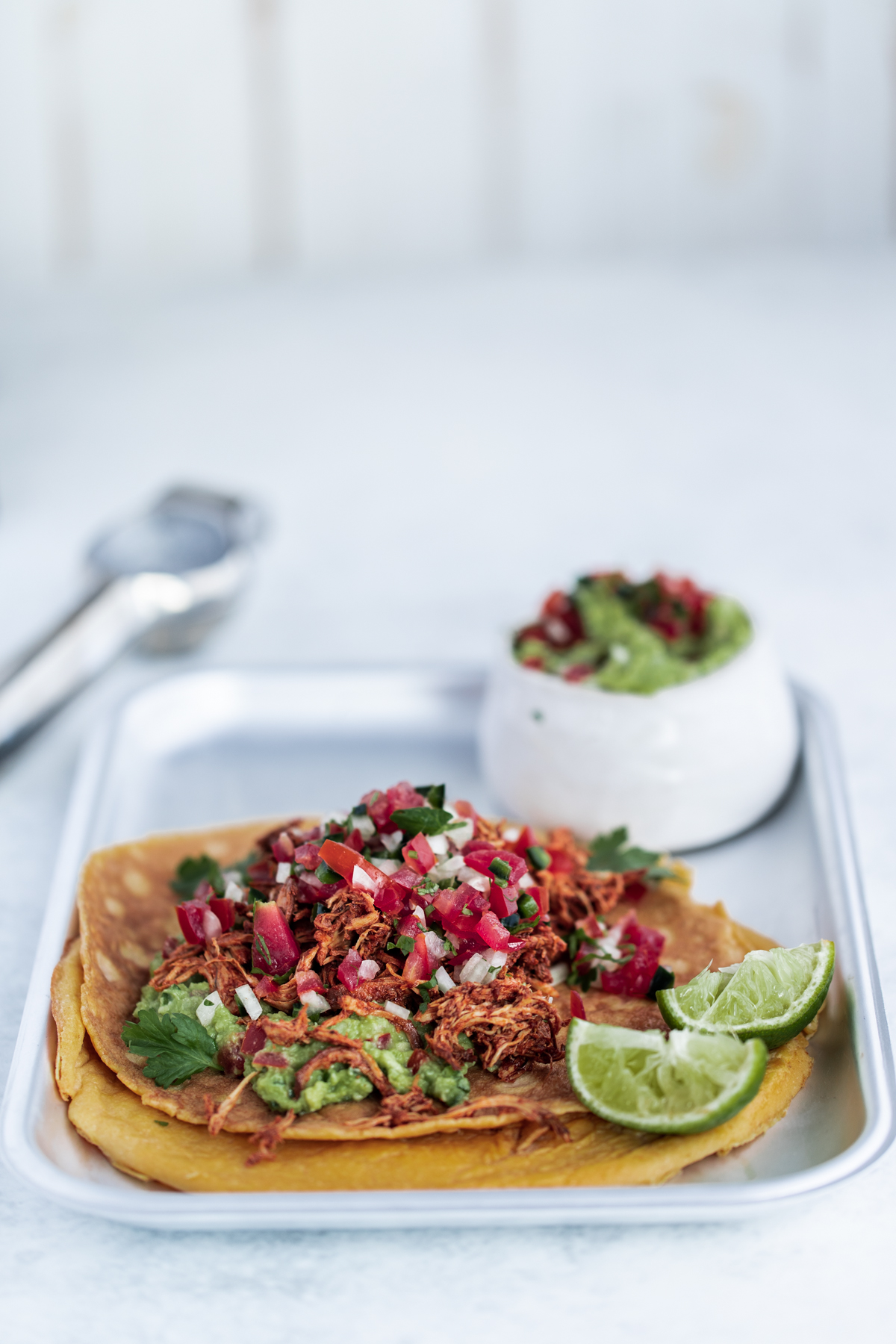 Slow Cooked Chipotle Chicken Egg Wraps
These slow cooked chipotle chicken egg wraps make the perfect lunch. Make a double batch of the chicken for the next day, to have on top of baked sweet potatoes.
Nutrition (For one serving)
Sodium:
3936
mg
Calcium:
177
mg
Vitamin C:
27
mg
Vitamin A:
3275
IU
Sugar:
11
g
Fiber:
7
g
Potassium:
1894
mg
Cholesterol:
473
mg
Calories:
516
kcal
Saturated Fat:
5
g
Fat:
17
g
Protein:
66
g
Carbohydrates:
24
g
Iron:
6
mg
Ingredients
Slow Cooked Chipotle Chicken
450

g

skinless chicken breast fillet

2

tsp

chipotle chilli powder

2

tsp

onion powder

1/2

tsp

garlic powder

1/2

tsp

cumin powder

2

tsp

salt

125

g

tomato paste

120

ml

chicken stock

1

tbsp

lime juice
Egg Wraps
4

eggs

2

tbsp

coconut flour

1/2

tsp

salt
To serve
100

g

rocket leaves

(arugula)
Instructions
Slow Cooked Chipotle Chicken
Put all of the ingredients apart from the chicken breasts into the slow cooker and whisk until combined.

Add the chicken breast and make sure they are covered all over with the sauce.

Set the slow cooker to high for 4 hours or low for 6 hours.

Once it done, shred with two forks, ready to use.
Egg Wraps
Whisk all ingredients together and then separate into two equal portions.

Heat a pan to a low medium heat and add a little butter.

Pour one half of the mixture into the pan, moving it around off the heat, so it forms a perfect circle. Place back on to the heat for 2 minutes.

After a couple of minutes the wrap should be done on one side and can be flipped.

Finish off the second side, so both have a slight browning to them. The wrap should be pliable.
To Serve
Place half of the rocket (arugula) in the egg wrap.

Put half the chicken on top of that, roll up and cut in two.
Notes
If you want to add some sour cream to this, I'd spread some very thinly on the egg wrap as a first step.
If adding guacamole and pico de gallo, I'd recommend putting both of those on top of the chicken.